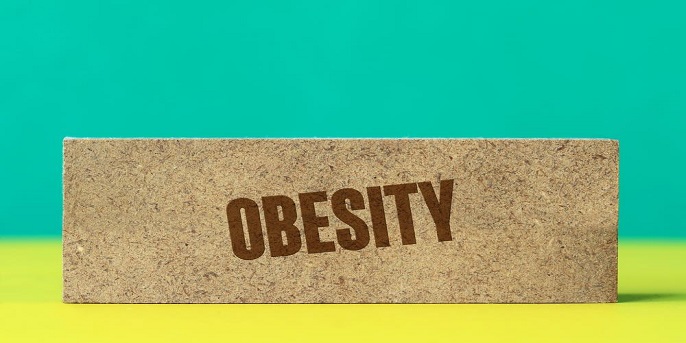 Doctors are unanimous : Obesity is undoubtedly an aggravating factor for COVID-19 given that the leptin hormone, which acts as an appetite regulator, is malfunctioning in an obese person's body. Considering that leptin regulates the number of immune cells, a possible breakdown makes COVID-19 serious and even deadly at times.
Other studies published in the United States have shown that obesity is a preeminent risk factor for coronavirus disease. It is the most important risk factor (right after advanced age) in the hospitalization of people affected by the coronavirus.
It should be noted that the accumulation of fat in the abdominal area, especially among men, leads to pressure on the diaphragm, lungs, and chest.
All of these factors make obese people an easy prey for the coronavirus.
Of note, 72% of people placed in intensive care in Britain were either overweight or obese. These findings are disturbing because more than 30% of adults in Britain are obese, while 60% of grown-ups are overweight.
Dr. John Morton, American bariatric surgeon, explains the reasons that obesity represents a risk factor for the coronavirus : "There is something called hypoventilation syndrome and this is when you have extra tissue around your chest. It's harder to breathe deeply ", he said, before adding : "The virus itself apparently uses a gate to get inside our lungs. And that gate is called the ACE-2 receptor. Believe it or not, it is done in adipose cells, adipocytes ".
In light of the lack of an equal distribution of the vaccine, and the absence of effective therapies for the coronavirus, people affected by this pandemic have an interest in changing their lifestyle to improve their ability to fight serious diseases, or even undergoing bariatric surgery to regain a normal and healthy weight.
What is the risk of contracting the coronavirus if I am obese?
Obesity can weaken the body's immune system, making people who have this disease more susceptible to contracting the coronavirus.
According to the British National Health Service, people with a BMI of 40 or more have a greater risk of developing complications in case they catch the virus.
Another survey conducted by the same organization found that 60% of intensive care patients who are infected with the virus were either overweight or classified as morbidly obese.
Other studies have shown that overweight and obese people are at greater risk of serious complications or death from infections like the flu.

Are all overweight or obese people considered "extremely vulnerable"?
The World Health Organization (WHO) has confirmed that obesity is one of the health problems that can increase the risk of suffering complications from possible contamination with the coronavirus. However, most overweight or obese people are not considered "extremely vulnerable" to coronavirus, unless they are also pregnant or have another high risk health condition such as:
– An organ transplant ;
– Active chemotherapy or radiotherapy ;
– Cancer of the blood or of the bone marrow, such as leukemia, at any stage of the treatment ;
– A severe chest condition such as cystic fibrosis or severe asthma requiring hospital admissions ;
– A serious disease of the body system such as kidney disease (dialysis) ;
– A condition that makes them much more susceptible to contracting infections ;
– Severe heart disease.
Should I self-isolate if I am obese?
Self-isolation is not essential : You do not need to self-isolate, unless you have the symptoms of the coronavirus such as cough, sore throat, fever, and difficulty breathing.
If you develop the symptoms of the coronavirus, you should follow the advice and guidelines provided by health authorities, namely complete isolation for a period of 14 days.